DISCOVER WHICH EKO BIN IS BEST FOR YOU!
Do you want to redesign your home while you simultaneously contribute to a greener world? Then our bins are perfect for you! An EKO Europe bin is the ideal addition to your home. Our environmentally friendly bins ease your daily life and are designed with sustainability and intelligence at heart. Want to know more about our collection? Discover it here!
IN ALL SHAPES AND SIZES
We have a large range of bins for you to choose from. Each waste bin has unique characteristics. When making the right choice, consider the following points to get the perfect bin for your home!
I'M IN LOVE WITH THE SHAPE OF MY BIN
Our bins are available in different shapes. When selecting the bin for you, consider the placement. This is because our range includes (semi)round, triangular, square, oval and rectangular bins. For example, square buckets are very suitable for placing in corners and you can create a playful effect with round bins.
BIN-FRIEND MATERIAL
We use plastic, galvanized steel and stainless steel for our bins. The plastic bins have the advantage of being lightweight. Steel bins additionally come in stainless steel. The quality of this material seriously extends the durability of this type of bin!
HOW BIG DO YOU WANT IT?
One of the most important things to consider is the volume of the bin. Our bins range from a capacity of 1.5 to 90 liters. A bin with a small capacity, less than 8 liters, is very suitable for your bathroom or toilet. Looking for a bin in the kitchen? Then consider how many people live in your home. For a one-person household, a capacity of 20 to 30 liters will suffice. If you live with 3 people then 30 to 40 liters will do. Are there more than 4 people living in the house? Look for a bin with a capacity of 40 to 50 liters.
EKO WASTE BINS
All right… Now that you know what to consider, it is time to introduce our range. Through our venture, we have developed a range of premium bins that meet the criteria that we eat, sleep and breathe: quality, service and affordability. Our waste bins deliver just that! Hereby we proudly present our range…
THE EKO OPEN BIN
If the Big Mac would be a waste bin, this would be it. A true classic. The EKO open bins are made of stainless steel and offer extreme durability. We applied a fingerprint proof coating to the open bin to prevent noticeable prints from appearing. Our range includes double open bins that are suitable for recycling, as well as the standard open bin. The lift-off lid and removable liner ease your process of waste disposal. While changing the waste bag, the rubber caps on the bottom protect the bin and keep it in place as well.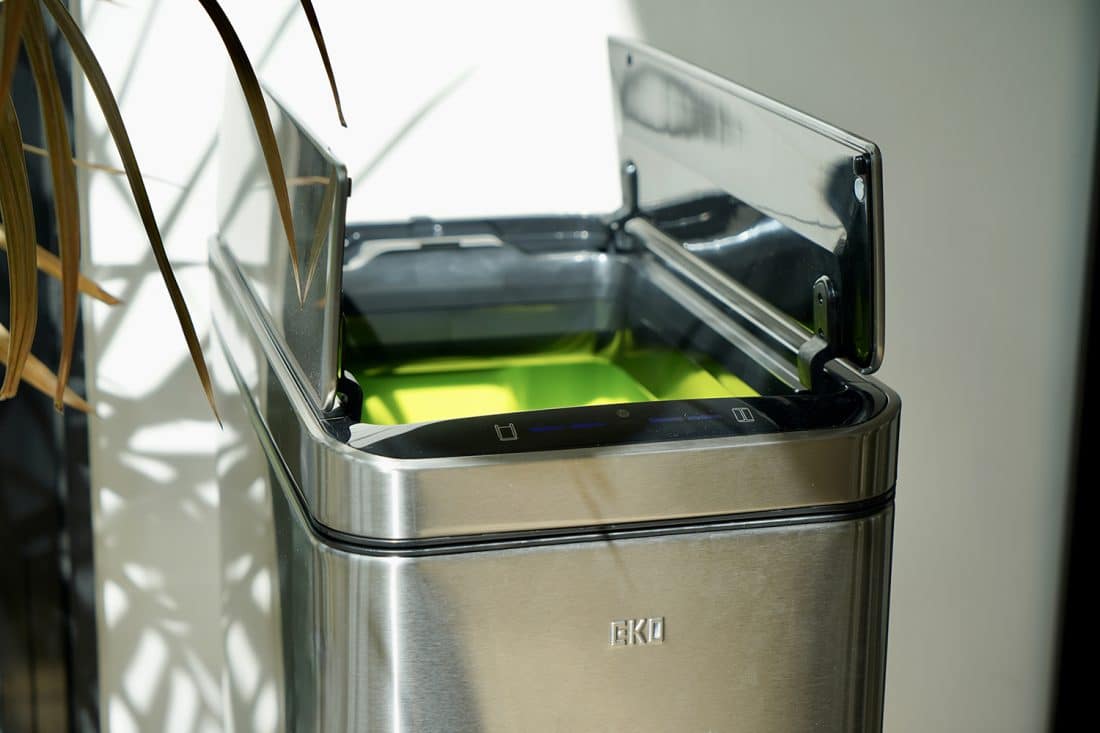 ONE STEP FOR MANKIND... ONE GIANT LEAP FOR SUSTAINABILITY!
Looking for something more stylish? Then check out our step bins! With a simple step on the designated pedal, you can open the lid and deposit your waste in the bin and you can easily close the lid by releasing your foot. You can choose whether you like a "stay-open" design. This design helps you to keep the lid open, which is convenient for cleaning and changing the plastic bag. Within the step bin range, the inner liners vary from zero to three inner liners, which makes this range ideal for waste separation. Also, most of these cans are equipped with a built-in plastic bag fixer that keeps the plastic bag out of sight. This keeps the bin neat and aesthetic!
ALL IT TAKES IS A LITTLE PUSH
Similar to the step bin, a light touch opens this bin. Touch series are very easy to operate. Unlike the bins that have to be opened and closed manually, the touch series open with one simple push. This provides just a wee bit more style and convenience. Our models are equipped with large openings to make waste disposal easy and effortless. This range includes push bins in different colors!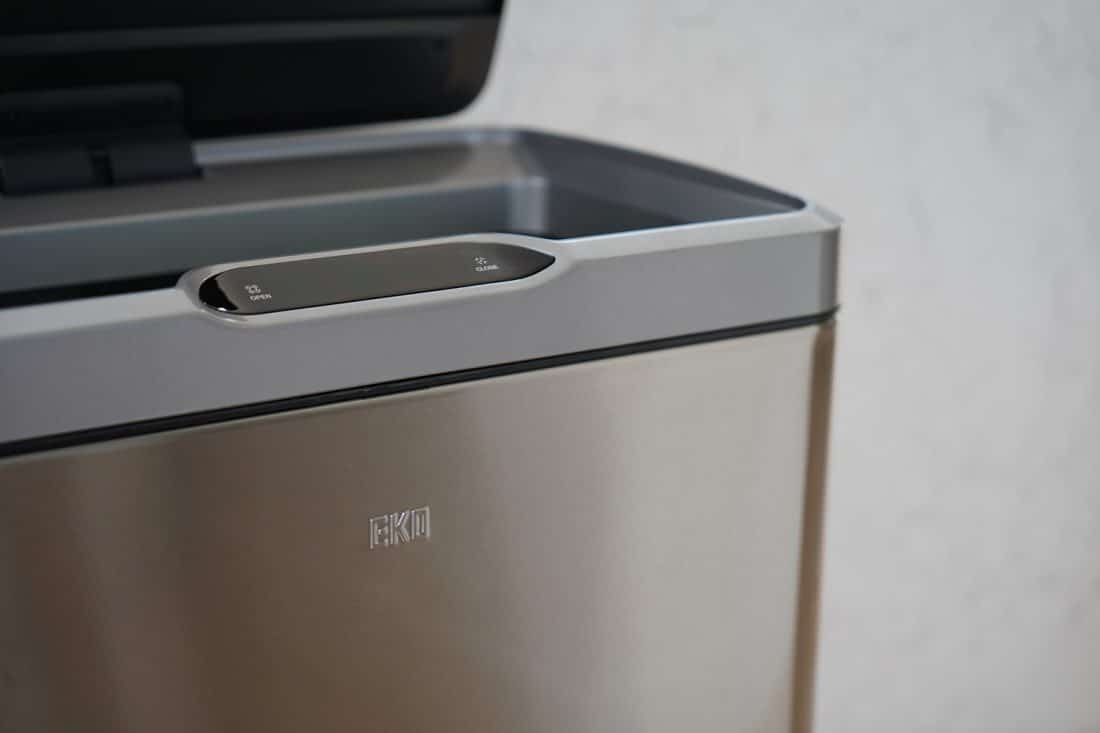 HYGIENIC & AESTHETIC
In addition to touch bins, there are also waste bins that open even without a touch. Sounds wonderful, doesn't it? These sensor bins open when the sensor detects movement. The lid of this bin also closes automatically, eliminating contact with the waste bin altogether. Handy when your hands are occupied and very hygienic! In addition to being touchless, this bin can also be equipped with a dynamic display. A variety of bins come with soft close technology, which prevents the lid from closing roughly.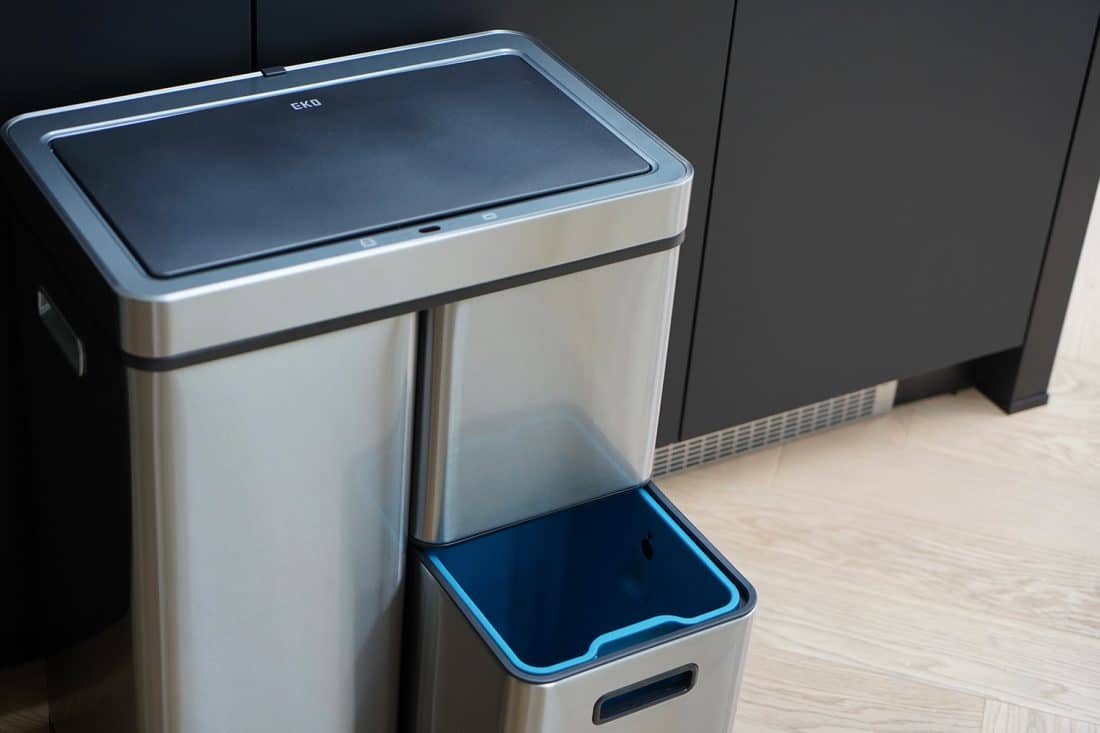 RECYCLE & BE LIKEABLE
It's all in the name! This waste bin is designed for recycling. Recycling often consumes less energy than extracting raw materials for new materials. The climate will thank you! These recycling bins help you separate your waste with ease and come equipped with as many as three different compartments. Our range of recycling bins include models equipped with pedals, sensors, multiple compartments and a soft close mechanism.
SMALL BUT DOES IT ALL
Looking for something suitable for your smallest room? The EKO table-top bin is your best friend. The bins all have a capacity of 1.5 liters, so they take up little space. It is equipped with a swing lid that closes automatically and is noise-free. This little fellow is perfect for the dining table, kitchen countertop and in the bathroom. This tiny bin comes in different colors, so picking one that fits your interior is easy!
We have bins at our heart… Have you bin wasting too long? Discover our range here!